ArtWorks Trenton Hosts Art Making Day
Art Making Day has been a family and community-based event that ArtWorks of Trenton has treasured for years. Although the COVID-19 pandemic has set some new boundaries for this year's event, ArtWorks is determined to keep the tradition alive.
In an effort to ensure the health and safety of both the public and activity leaders, Art Making Day 2021 will not be an in-person experience this year. Instead, this year's event will consist of distributing free Art Making Day Kits on March 12 and 13, along with access to instructional videos.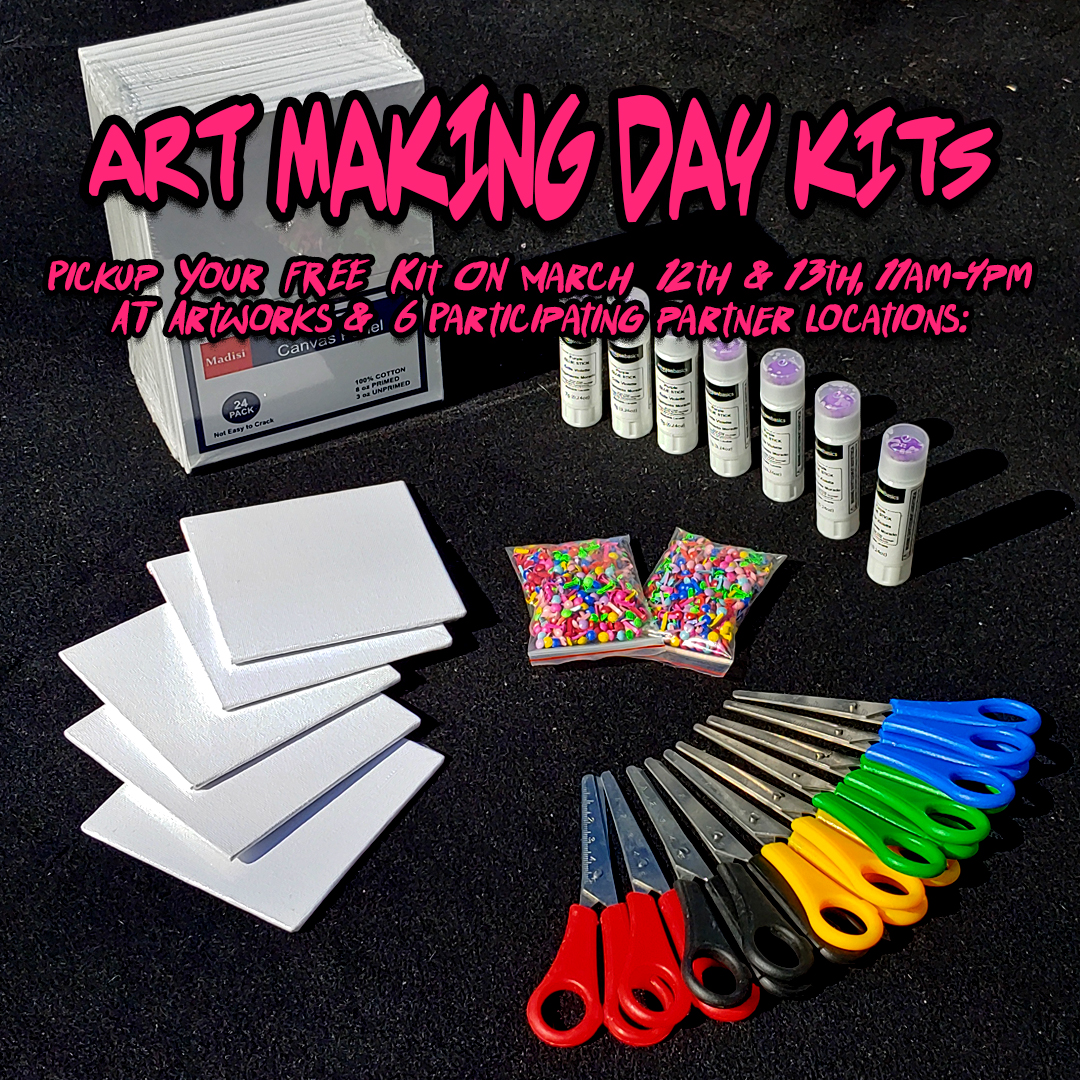 All you need is your creativity. Residents can stop by one of seven local community organizations between March 12 and 13 to pick up a free Art Making Day kit. Kits are available for pick up at the following locations:
Artworks Trenton: 19 Everett Alley, Trenton, NJ
Boys & Girls Club Centre St. Clubhouse: 212 Centre St., Trenton, NJ (March 12th only between 11:00 a.m. and 4:00 p.m.)
Boys & Girls Club Spruce St. Community Center: 1040 Spruce St., Lawrenceville, NJ (March 12th only between 11:00 a.m. and 4:00 p.m.)
East Trenton Collaborative: 601 N Clinton Ave., Trenton, NJ (March 12th only between 11:00 a.m. and 4:00 p.m.)
LALDEF (Latin American Legal Defense & Educational Fund, Inc.): 714-716 Clinton Ave., Trenton, NJ
Sprout U School of the Arts: 27 E Paul Ave., Trenton, NJ
Trenton Free Public Library: 120 Academy St., Trenton, NJ
These free Art Making Day Kits will include various materials suitable for all ages to enjoy. Included in each art kit is four acrylic paint tubes, one 5×7 canvas, one 4×7 canvas, three paint brushes, scissors, decorative papers, origami papers, card stock, fasteners, two small playdoh containers, and eight washable markers. The front sticker to the kit is also a coloring page.
Participants are encouraged to let their imagination go wild or follow the step-by-step tutorials of techniques and ideas in the videos ArtWorks will be publishing on their social media pages. The videos will be posted starting March 12.
ArtWorks wants art enthusiasts of all ages, cultures and backgrounds to participate in the remote creations and share their work virtually by posting created art with the hashtag #AMDTrenton on Facebook and Instagram. They encourage participants to submit finished pieces to this year's Virtual Art All Night. For more info about Art All Night Trenton, visit: www.artallnighttrenton.org
If you are interested in making a donation or sponsoring Art Making Day 2021, please contact Public Projects Manager  Jesse Vincent at education@artworkstrenton.org.
Powered by WPeMatico